Darba aizsardzības prasības, strādājot būvobjektā
Seminārs ierakstīts: 31.01.2023.
Seminārā apskatītās tēmas
Nelaimes gadījumu cēloņi un statistika.
Normatīvie akti, kas reglamentē darbu augstumā, to prasības.
Prasības darbam augstumā un darbu organizēšana.
Darba devēju un darba ņēmēju atbildība un pienākumi veicot darbus augstumā.
Kolektīvo aizsardzības līdzekļu nozīmē, izvēle un pielietojums.
Individuālo aizsardzības līdzekļu pareiza izvēle, to pārbaude un pielietojums.
Darba aizsardzības prasības veicot darbus uz kāpnēm, uz sastatnēm, mobilajās celšanas iekārtās u.c.
Rīcība ārkārtas situācijās
Seminārā iegūsiet izpratni par darba aizsardzības prasībām veicot darbus augstumā, par pareizu darbu organizāciju, to veikšanu un biežāk pieļautajām kļūdām.
Būvuzraugi, būvinženieri, projektētāji, montāžnieki, būvuzņēmēji, pašvaldību speciālisti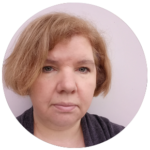 Apmācības vada Iveta Avotniece
Darba aizsardzības vecākā speciāliste, SIA "IVEG" valdes locekle. Darba aizsardzības speciālista pieredze kopš 2005.gada dažādos uzņēmumos un pedagoga pieredze mācību centā "Eva 97". No 2014.gadā pasniedzēja Daugavpils Būvniecības tehnikumā mācot priekšmetu Darba un vides aizsardzība. 2017.gadā iegūts maģistra grāds Darba aizsardzībā. No 2018.gada lektore Daugavpils universitātē pasniedzot "Ražošanas un tehnoloģiju drošība".
Pieejamie semināra video (1/1)