Elektroinstalācijas mērījumi atbilstoši ugunsdrošības noteikumiem Nr. 238, dokumentācijas sagatavošana
Semināra ilgums: 04:13:40
Seminārs ierakstīts: 09.12.2021
Seminārā apskatītās tēmas
Normatīvais regulējums elektroinstalācijas mērījumu veikšanai.

Darba aizsardzības prasības, to ievērošana.

Mērījumu metodes un to pielietojums.

Elektroinstalācijas shēmas un to izvēle dokumentācijas sagatavošanai.

Izmantotie instrumenti, mērījumi.

Mērījumos iegūto datu analīze un atzinuma sagatavošana.
Iepazīstināt ar elektroinstalācijas mērījumu veikšanu atbilstoši MK noteikumu prasībām. Mērījumiem nepieciešamie mēraparāti un pareizs to pielietojums. Apgūt dokumentācijas sagatavošanu, pareizu mērījumu rezultātu analīzi un secinājumu izdarīšanu.
Ēku īpašnieki, apsaimniekotāji, būvinženieri, projektētāji, montāžnieki, būvuzņēmēji, pašvaldību speciālisti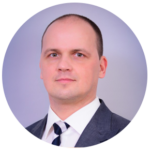 Apmācības vada Olivers Lapčinskis
SIA "ILERDA" elektrotehniskās laboratorijas vadītājs, inženieris, spriegumaktīvo darbu apmācību vadītājs. Ieguvis Rīgas Tehniskās koledžas elektroietaišu un izbūves inženiera grādu. Vairāk kā 10 gadu pieredze elektrozinību apmācību veikšanā A/S "Sadales tīkli" mācību centrā. Elektrosaimniecību sakārtošana un konsultācija uzņemumos, instrukciju izstrāde, pareizu individuālo aizsardzības līdzekļu izvēle un to pārbaude. Vairāku gadu pieredze elektrotehnisko mērījumu veikšanā.